Go to home page of
Ice Sculpture World
Go to home page of AICD - Academy of Ice Carving and Design
Location and Contact Information
Our custom freezer studio is conveniently located
in beautiful Old Fig Garden,
Fresno, California
.

Consultations are available in person - or by fax, phone, and e-mail.

Please note that we enjoy inviting clients to our studio property. The environment is very comfortable for meetings. This makes it very convenient to sit down, brainstorm ideas, access photo examples of thousands of ice sculptures, and use other design resources. It also makes it possible for clients to view the carving environment and tools that make their ice sculptures possible.

Visits are by appointment only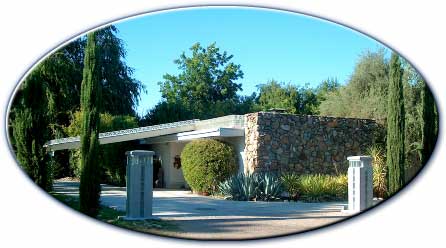 We can carve ice sculptures anywhere in the world.
We transport ice sculptures anywhere in the San Joaquin Valley,
Central California, Northern California, Southern California and
throughout the continental United States.
Before you call or email,

please note that Paul Germain specializes in designing larger custom ice sculptures for clients who greatly appreciate creativity, the value of high quality artistry, and our "just leave everything to us" commitment to saving you time and energy.

If you have at least a
$1,500
budget for Paul to work with, we invite you to contact him today.

You will be amazed by how much Paul Germain will put his whole heart into creating the most memorable "wow factor" for your event.
We are located in Fresno, California

E-mail or Call

Ice Sculpture World
pgermain@icesculptureworld.com


Academy of Ice Carving and Design
academy@icesculptureworld.com


Please include basic event planning information
(location, date, and type of event).

Paul Germain
Robin Germain

(559) 222-2192





More information on the
Academy of Ice Carving and Design
is also available.


You may also contact us through our
Guestbook and Support Page



Ice Sculpture World
Academy of Ice Carving and Design


HOME